KFC SuperCoach: The Investor and The Phantom look at the big issues for Round 18
For KFC SuperCoaches, the elephant in the room is lack of trades. So what is the best strategy with six rounds still to go? Investor Dan Begala explains his plan.
Daniel Begala
The curtains have closed on a monumental round of
KFC SuperCoach
that saw most coaches, including yours truly, register their highest dividend yields of FY21.
The market was brimming with positive sentiment from the get-go with a swathe of popular blue chip stocks generating dividends well in excess of their season-long averages.
The theme of Round 17, you ask?
Outperformance.
Although the market was awash with euphoria we were, however, reminded of the paramount importance of retaining an appropriate trade buffer, or, repertoire for the final stanza of FY21.
The KFC SuperCoach Investor, Daniel Begala, navigates the key investment thematic plaguing the minds of coaches as we embark towards the most exciting, yet, tumultuous period of the AFL season.
Watch The 2021 Toyota AFL Premiership Season Live & On-Demand on Kayo. New to Kayo? Try 14-Days Free Now >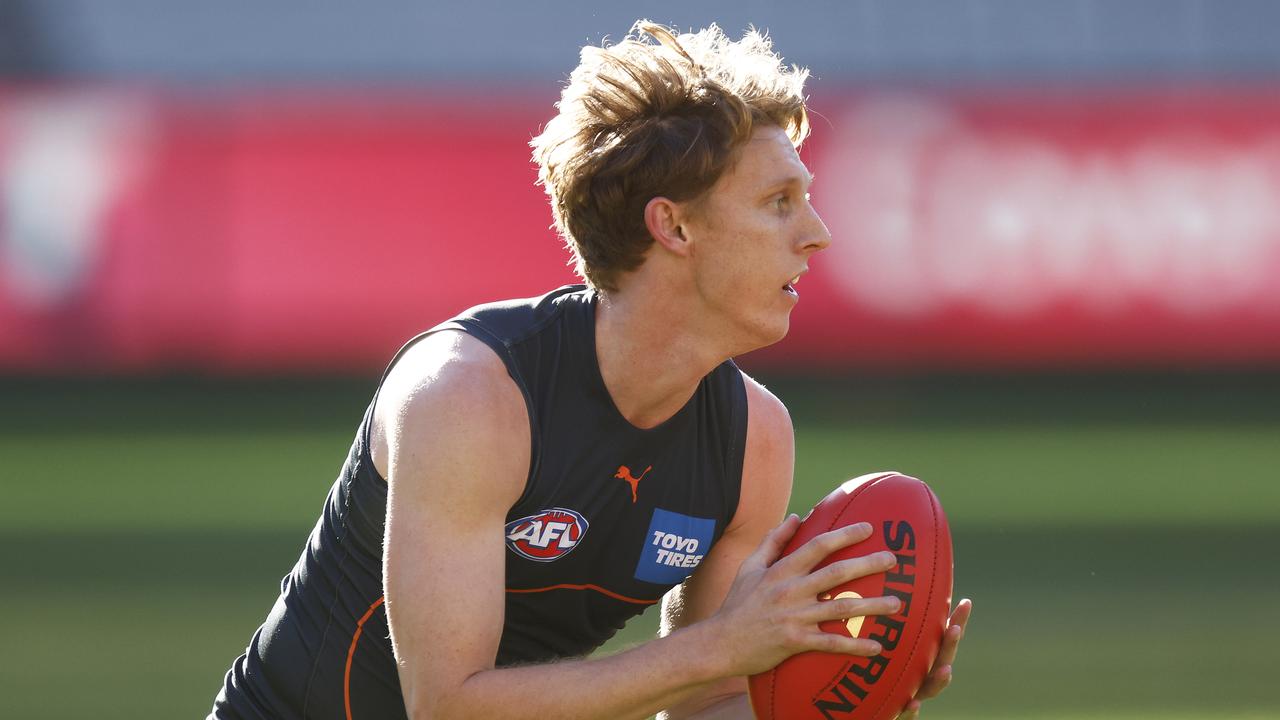 Lachie Whitfield will serve the mandatory 12-day concussion period. Picture: Daniel Pockett/Getty Images
THE ELEPHANT IN THE ROOM: TRADES
The main issue impacting coaches alike – if you've had your head in the sand – is the scarcity of trades, or, lack thereof when it matters most.
FROM OUR PARTNERS
Watch the new season of Dave on BINGE
Get BINGE Basic from only $10/mth
The KFC SuperCoach Investor, Daniel Begala, currently boasts a fully-fledged line-up of premium assets across each and every line of his portfolio.
The only concern, however, is that his trade repertoire is limited to two injury. or form-related. trades at the business end of proceedings.
Let me remind you, folks, there are still six – yes, six – rounds of football to navigate and that can feel like an eternity if you've exhausted all of your trades.
In Round 18 alone, we saw injuries to popular players including Changkuoth Jiath (season-over), Kyle Langford (hamstring) and perennial blue chipper, Lachie Whitfield, who succumbed to an innocuous concussion incident and will miss – at a minimum – Round 18.
You can all-but guarantee, investors, that your portfolio will be impacted by an injury prior to season's end so it's integral that you set, or better yet, manage your own expectations.
TRADE GUIDE: ALL THE BEST OPTIONS AHEAD OF ROUND 18
Rowan Marshall is still great buying in KFC SuperCoach. Picture: Michael Klein
The KFC SuperCoach Investor, despite the allure of Brodie Grundy at R2, opted for Rowan Marshall to fill the void for the sole purpose of retaining an extra trade (2) and these are the types of decisions coaches will need to implement as dusk begins to settle on FY21.
What do we call this, folks?
Sacrifice.
My portfolio will ultimately underperform by 25-30 points per week in the ruck alone, however, the comfort of an additional trade, and the flexibility this offers, suited the inherent conservatism of this particular investor.
Just imagine – hypothetically – if Max Gawn or any other blue chip asset was rested, injured or missed, and you had no coverage or a trade to address the sudden absence.
Now extrapolate this absence over two, three and four weeks.
The impact of a trading halt can be catastrophic and undo all of your meticulous work if you end up foregoing 100 additional points per week.
The ultimate decision, folks, is how you choose to balance the relentless pursuit for rankings and the honour that ensues with league victory and success.
Choose your own adventure
, investors, and stay the course.